Storyboard Artist and Eisner award-winning cartoonist. Work for Cartoon Network, Shadowmachine, and live-action commercials. Comics published by The New Yorker, Drawn & Quarterly, The Paris Review, The Guardian and more.
Adventure Time: Fionna & Cake (Storyboard Revisions Portfolio) 22-Minute YA Action-Comedy. Click here to view password protected PDF.
For password, email: hello@sophieyanow.com
Shreddy-Shred Mountain (Personal Story Sample)
7-11 Action-Comedy. 206 panels.
Click here to download as PDF.
Shreddy-Shred Mountain (Beat Board)
Early development beat board/thumbnails for Shreddy-Shred Mountain.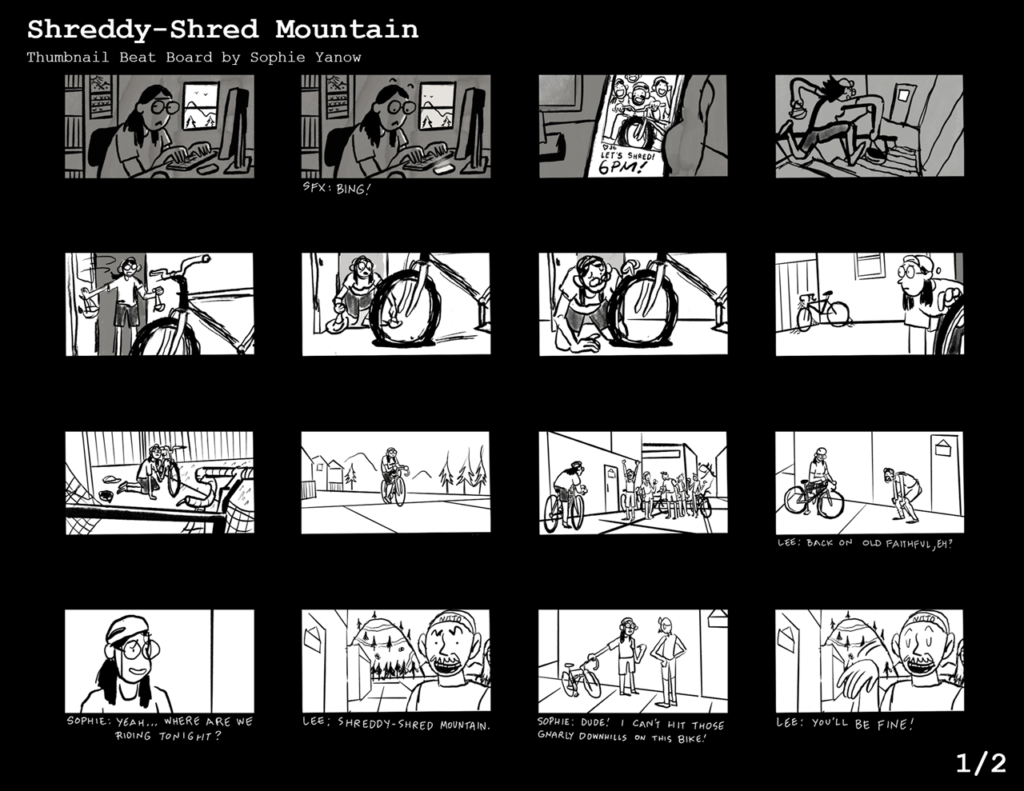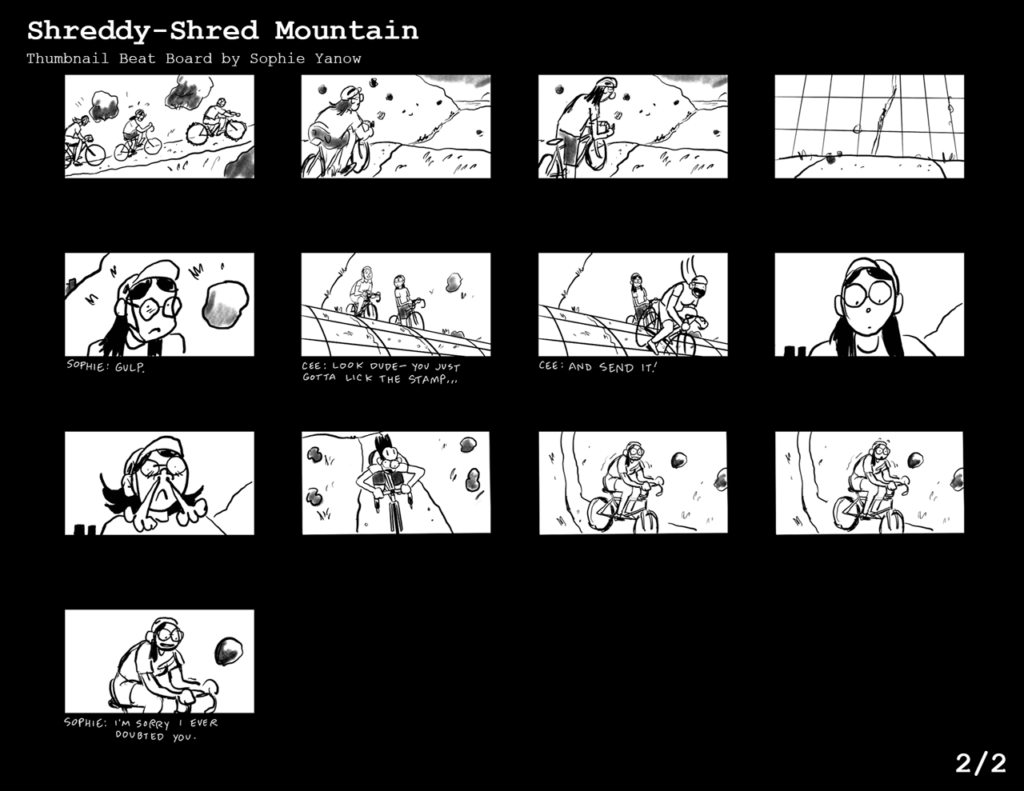 Live Action
Production live-action samples available upon request.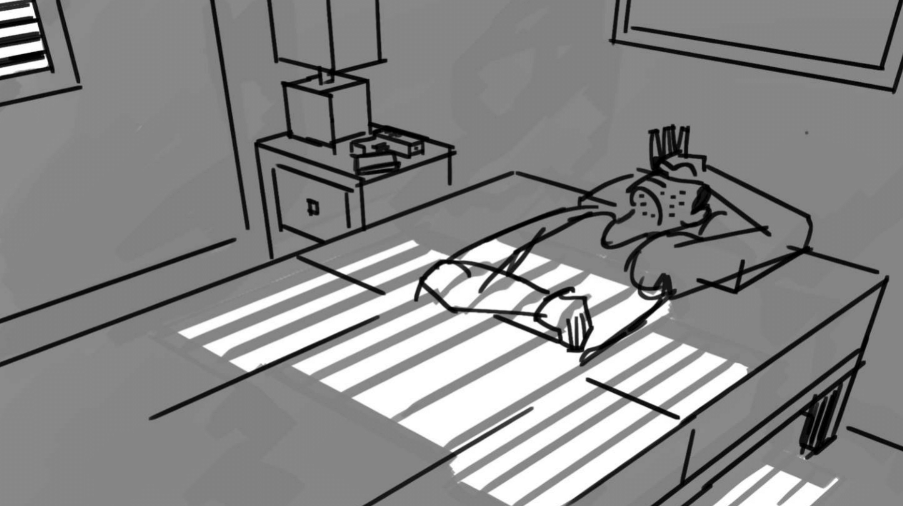 The Contradictions (Drawn & Quarterly, 2020)
Below is a short excerpt from my 200-page Eisner award-winning young adult graphic novel, The Contradictions.